Sophie Scott – Design Jam
---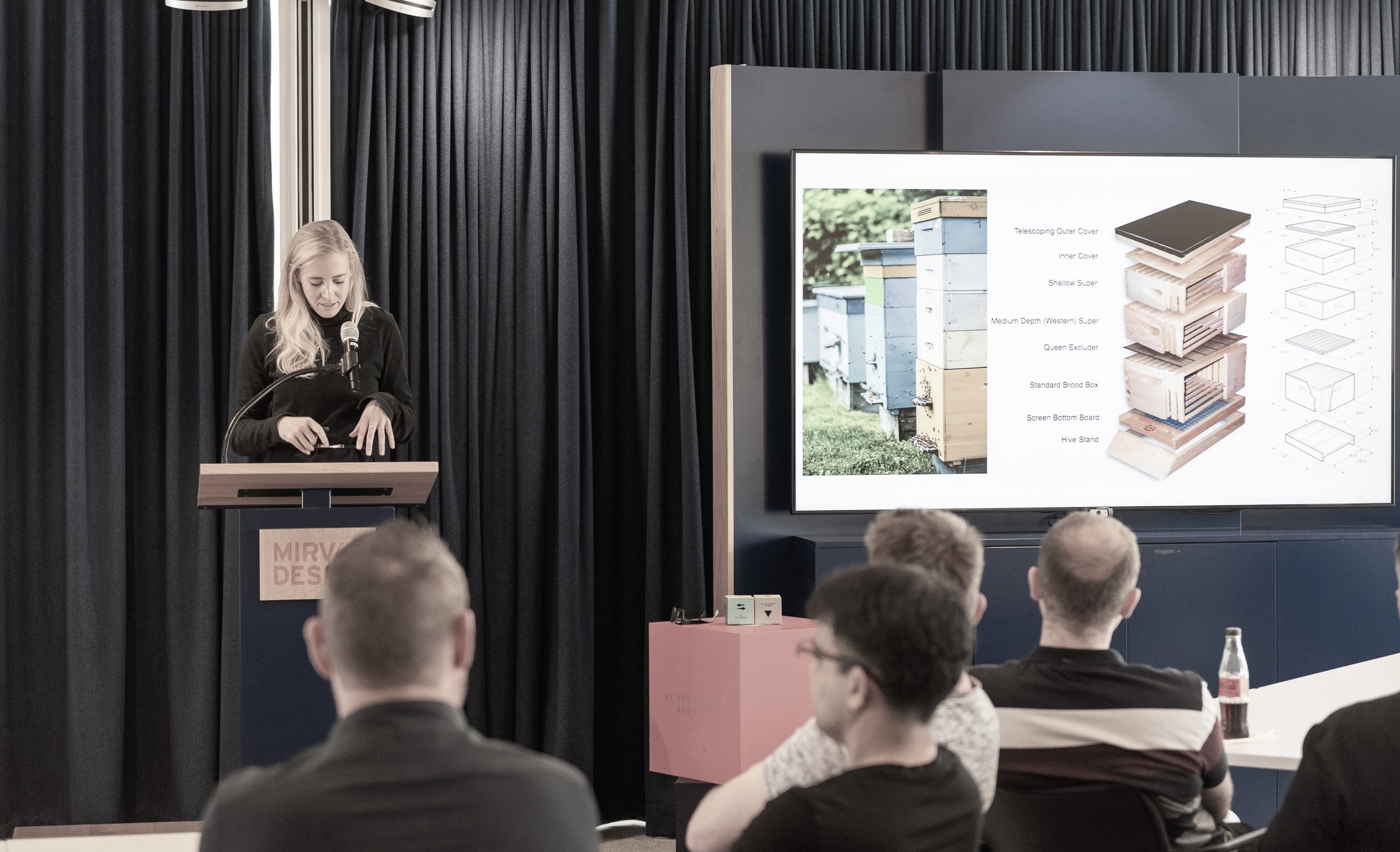 April 2022 – another milestone moment when the Mirvac Design team switched off our computers and switched back to face to face, human to human contact for our staff conference, held in our always inspiring 200 George Street head office.
It was at this conference that we launched a creative exchange called Design Jam, a celebration of inspiration, curiosities, innovation and at times, the whimsical.
Mirvac Design Associate, Sophie Scott, provided an insight into Beehive design. She's learnt a bit about bees since her father retired, and became an urban beekeeper.
The human-made beehive has had a long history of design evolution, optimising honey extraction whilst minimising impact to the bee colony. To this day, the Langstroth beehive, patented in 1852, is the most common hive used by apiarists across the world. It is a modular system of vertically stacked timber boxes containing rows of removable frames in which the bees build comb.
After a few 'bumper' harvests, Sophie noticed it was strenuous work for her Dad to move the heavy stacked boxes during his routine hive inspections – up to 30kg each when full of honey.
"I found a few scratchy old drawings online of horizontal hive designs that incorporated the same modular elements used in the Langstroth hive. I drafted up a more ergonomic design that enabled Dad to tend to his hive at workbench height. Thanks to some in-family carpentry skills, my Revit model was converted into reality. The bees appear to have decided that their new home is acceptable"