How tech is enabling healthier buildings for residents' wellbeing
---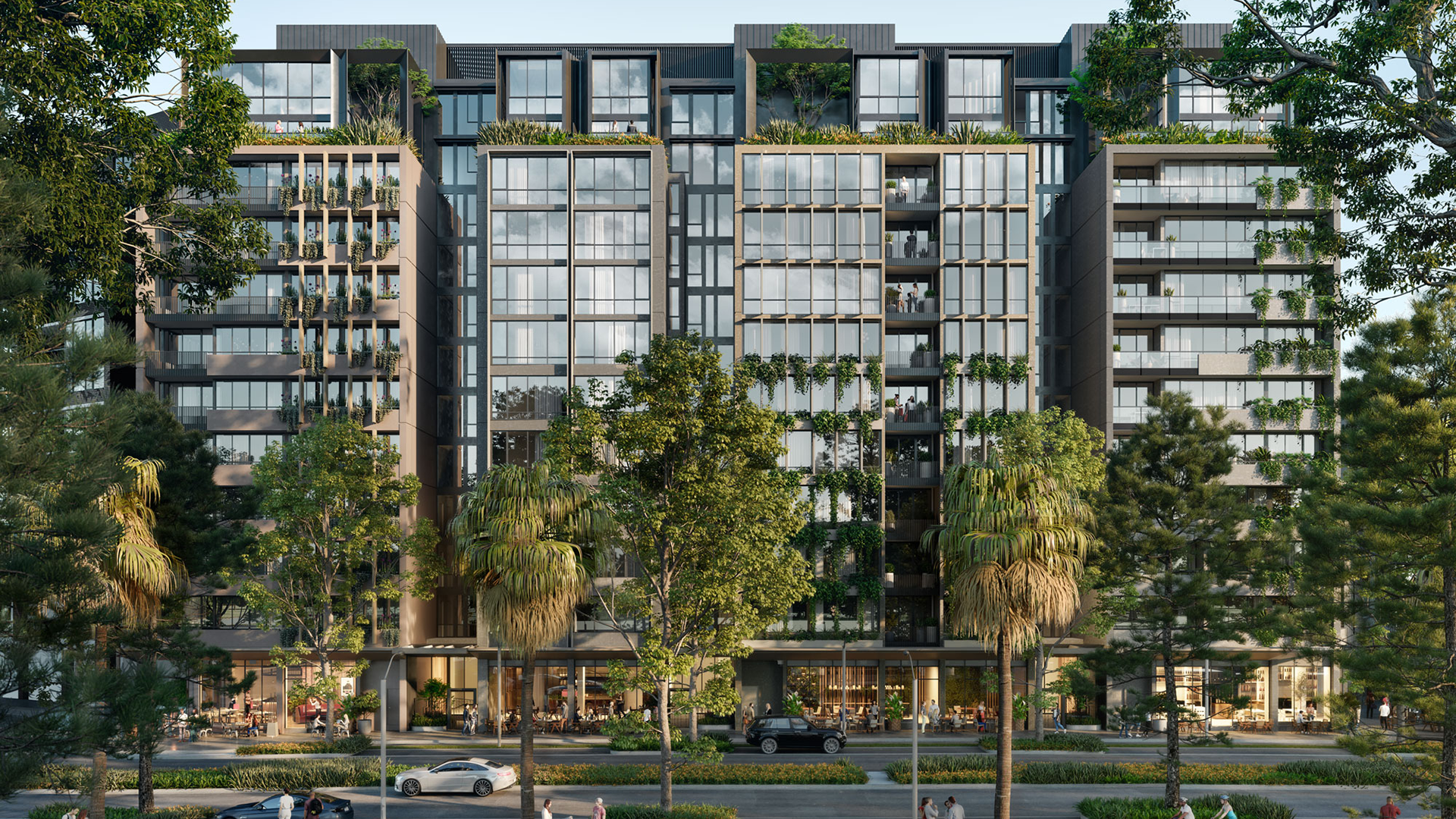 The Portman Collection uses a network of behind-the-scenes technologies to deliver pure air and water as well as a health-boosting lighting system.
The Portman Collection by Mirvac, comprising Portman on the Park and Portman House at Green Square, has been registered with the International WELL Building Institute for the globally acknowledged WELLv2 certification.
To achieve the WELLv2 objective, the Mirvac Design team has channelled significant resources to deliver homes that support residents' health. Air quality, water filtration and an optional upgrade to tuneable lighting are the three significant focus points of the initiative.
"WELL came to our attention early on in the project as a new rating tool that was not focused solely on sustainability but on the wellbeing of the occupant," says Brett Crellin, a director in the Mirvac Design team.
"That sparked our interest. While sustainability is always important, the WELLv2 rating really focused on the customer's health and wellbeing, not just how the building performs from a sustainability perspective."
Poor air quality in Australia during the 2019/2020 bushfires was a major driver in conceptualising The Portman Collection – the first Australian residential development to pursue a WELLv2 rating, which is more commonly applied to commercial buildings.
Designed by Sydney architects CO-AP in collaboration with Mirvac Design, the two buildings within the Collection harness light, air and space to create living environments that help residents thrive.
At The Portman Collection, Mirvac focusses on three of the 11 WELL principles, supporting the architecture and design objectives with air and water filters as well as lighting upgrades that allow residents to control their environment.
"Every building needs ventilation, every building needs water, every building needs power and every building obviously needs fire safety services," Crellin explained. "WELL goes beyond the basics with building services, primarily in three areas of air, light and water."
Air quality
With almost 90 percent of our time spent indoors, indoor air quality is a critical prerequisite for good health.
At The Portman Collection apartments, fresh air flow through is aided by the design, while filtration purifies the outside air to provide a higher level of indoor air quality. The central plant and apartment filters meet WELL guidelines and filter change indicators are included in all systems.
It is also proposed that residents will receive online updates on outside air quality, via ambient air quality monitoring conducted by the Bureau of Meteorology and can choose to close or open their windows and doors or rely on air-conditioning, based on conditions. Sensors placed in common areas will provide a snapshot of indoor air quality, recording levels of formaldehyde, particulates, CO2, temperature and humidity.
While the apartments are designed to allow natural ventilation, WELL enhances this by providing an additional level of filtration and monitoring of indoor air quality, Crellin commented.
Water
To ensure safe use of tap water, an undersink water filter is installed to purify drinking water, reducing or removing sediment and rust particles, chlorine, bad taste and odours, limescale and cysts, including giardia and cryptosporidium.
Light
Studies have proven how the body's natural circadian rhythm improves sleep quality and positively impacts mood and productivity. Combining good design with advanced lighting technology, Mirvac Design has ensured that each apartment enjoys plentiful natural light and fresh air while interior lighting options provide further benefits.
Apartment owners can also choose upgrades to lighting packages so that they can tune their lighting to suit their specific needs throughout the day. The lighting packages also give due consideration to energy efficiency, glare control and quality of light.
---