case study: The Right Start by Mirvac
---
Mirvac's The Right Start housing affordability initiative was launched in early 2017. A collaboration with government stakeholders including the Sydney Olympic Park Authority, NSW Planning and the Office of the Minister for Planning and Housing. Mirvac tailored an industry solution that supported the government's focus on housing affordability.
The challenges of saving for a deposit are very real for first home buyers, compounded by competition from investors. Mirvac identified 65 of the 296 apartments in the Stage 1 release of Pavilions at Sydney Olympic Park that were priced below $750,000, at the time the cut-off point for stamp duty rebates and the $10,000 First Home Owners Grant. These apartments were reserved for pre-qualified first home buyers.
First home buyers would be able to secure their apartment with 5 per cent deposit on exchange, paying an additional 2.5 per cent after the first year and 2.5 per cent after the second. The Right Start buyers could secure their apartment at current prices, using the two-year construction period to raise the remaining deposit.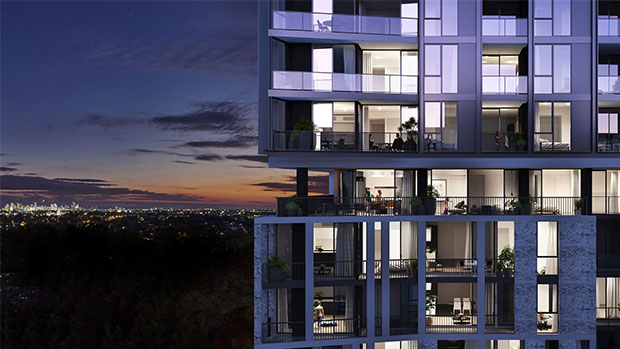 First home buyers were invited to seminars where industry experts presented about the property market, guides to finding the right mortgage, and tips on becoming financially fit and healthy. Through one on one appointments the Mirvac sales team was also able to educate and demystify the process of buying off the plan and reading a floorplan.
This customer-focused approach was designed to ensure first home buyers entered into a contract to purchase with their eyes wide open. Hailed a positive move by the property industry, giving first home buyers a leg-up in a way that was commercially responsible and carefully constructed to protect the interests of novice property buyers.
As a result of The Right Start offer, 57 first home buyers are now on the path to home ownership. Mirvac's tailored solution involved collaboration with key government stakeholders and delivered tangible results for housing affordability. The Right Start by Mirvac is a game changer for the property industry.