Awards: Brighton Lakes team wins NAWIC Award for Innovation
Our Brighton Lakes team won for Team Innovation at the 2017 NAWIC NSW Awards. Read about their collaborative and inventive approach which led to the development of Velocity.
---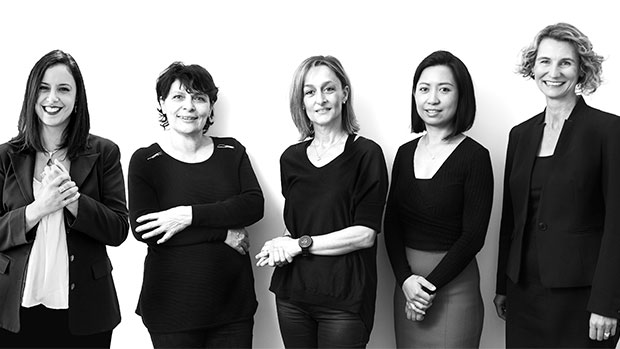 Our winning team, from left to right:
Tanja Hodgson (Associate, Project Architect): Project Architect from conception throughout the construction of Stage 1.
Slavica Ruzdic (Senior Draftsperson): Leading role in technical detailing and development.
Lucy Pailas (Project Co-ordinator): Leading role managing a very large design team throughout Stage 1.
Bel Rivera (Project Architect): Project Architect of Stage 2.
Anita Tyler (Senior Associate, Interiors): Interior design team leader throughout.
Brighton Lakes is a masterplanned community consisting of more than 300 new homes designed, developed and constructed by Mirvac located at Moorebank, a suburb in south-west Sydney. The development provides a wide range of two to five bedroom attached and detached homes, in a cohesive variety of styles and designs.
The community has high levels of pedestrian and bicycle access with integrated open spaces, including community facility and parklands. An 18-hole golf course is located adjacent to the project which provides recreational, dining and social facilities.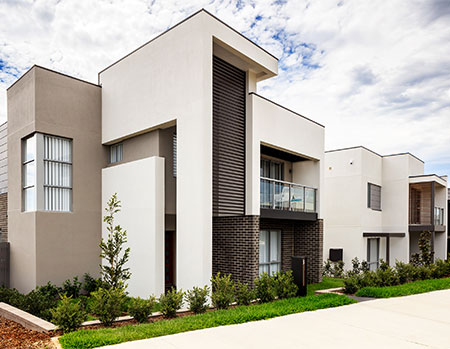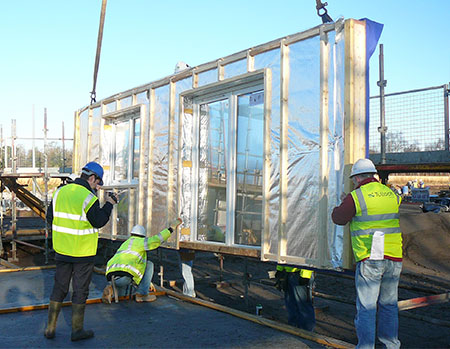 To facilitate construction and delivery of such a large scale development, Brighton Lakes was selected to be the pilot innovation project for a large scale roll out of the pre-fabricated construction system that was developed between the Mirvac team and CSR known as Velocity.
The design team were integral in the development of the construction system, having input from concept through to onsite co-ordination. Effective communication was key to the successful implementation and delivery of the innovation.
Mirvac Design liaised with Mirvac construction and CSR to lead very early 'buildability reviews' at concept and masterplanning stage to ensure the effective implementation of the construction system. This included considering logistics in site access and understanding where pre-fabrication could benefit the design in a strategic way.
Throughout the project, effective communication continued with regular meetings to discuss detail development and challenges faced by the construction team in the way the system is installed onsite.
A 'review workflow' procedure was set up by the design team to ensure all technical work was reviewed, tracked and signed off by the relevant people from design and construction.
The Brighton Lakes project was the first large scale application of the Mirvac CSR Velocity initiative in Australia.
The revolutionary approach involved prefabricating entire walls and floors off-site in large volumes and then delivering and installing them en-masse.
The homes at Brighton Lakes Stage 1 have been constructed using this system. When compared to a traditional brick wall system, CSR Velocity reduces Total Environmental Impact by 53 per cent and potential global warming by 48 per cent. It has revolutionised Mirvac's approach to sustainability, home design and construction.
The Velocity prefabrication system is innovative to the Australian construction industry as it provides a high level of quality within a heavily reduced time frame, resulting in both social and environmental sustainability outcomes.