case study: The Kitchen
Of every room in the house, the kitchen has undergone the greatest technological and social change. Once hidden from view, the kitchen is now indispensable to contemporary life.
---
Modern kitchens are the hardest working room in the house. They are the natural gathering place for a multitude of functions, from entertaining to business. It is the room where most people spend the majority of their time and they need to look good as well as handle the daily chaos of life. Designing the perfect kitchen takes both an aesthetic and scientific skill, and the Mirvac Design team has been honing their craft across houses and apartments for decades. "Detail oriented planning is critical, and the right kitchen design is one which will adapt to the users changing needs and high expectations" says Anita Tyler.
Designing a kitchen that functions for a diverse user-group can be challenging, and when establishing the layout for a residential apartment building, flexibility, functionality, durability and timelessness are key for the Mirvac Design team. Multi-residential apartment and home usage is changing, with multi-generational and dual-key dwellings in demand alongside the more traditional designs. People are more design-conscious than ever, and many are passionate home-chefs, so the design of the kitchen is critical to the success of every home.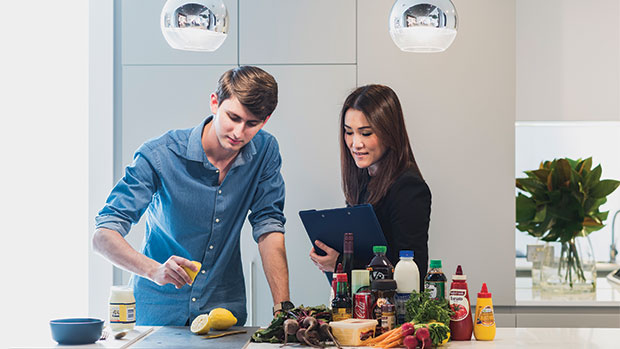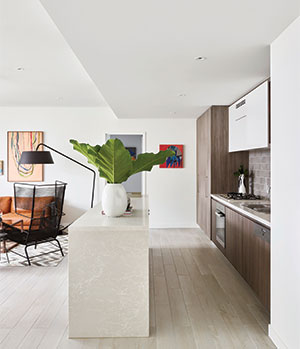 The key components to a successful kitchen design are the floorplan, finishes and the flooring. In houses and multi-residential buildings, the kitchen design and finishes are high on the checklist for potential purchasers, so allowing a level of personalisation with a strong and ageless aesthetic is key.
The finishes need to be robust as well as beautiful, and before any material is specified for a Mirvac apartment or house, it undergoes extensive testing in the Mirvac Design lab", says Victor Wong.
From shoe polish to soap, a vast range of common household products are applied to each surface. They are then removed at various time intervals and examined over extended periods. Surfaces that cannot be completely cleaned at each interval are then deemed unsuitable for use.
With this attention to detail, the Mirvac Design team also undertakes extensive national and international research and benchmarking to ensure the kitchens we design lead the market and exceed the expectations of the end-users. Our kitchens are designed for real life, with all of the mess and everyday challenges, and our scorecard of success is when customers still love their kitchens after 10 years.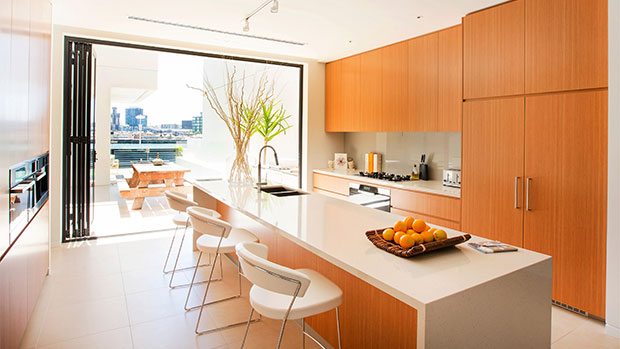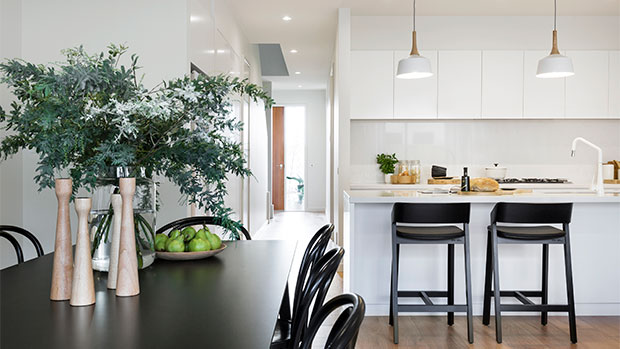 Designing spaces for people to enjoy is what the team at Mirvac Design love to do, and what we do best. We meet with the end-users and residents of the homes we design, and this feedback informs and strengthens our designs and innovations.
Kitchen design is an integral part of this process. Getting the design right for this room has never been so important: it is the centre of daily life.