Gordana Glid - An Incredible Career in Textile Artistry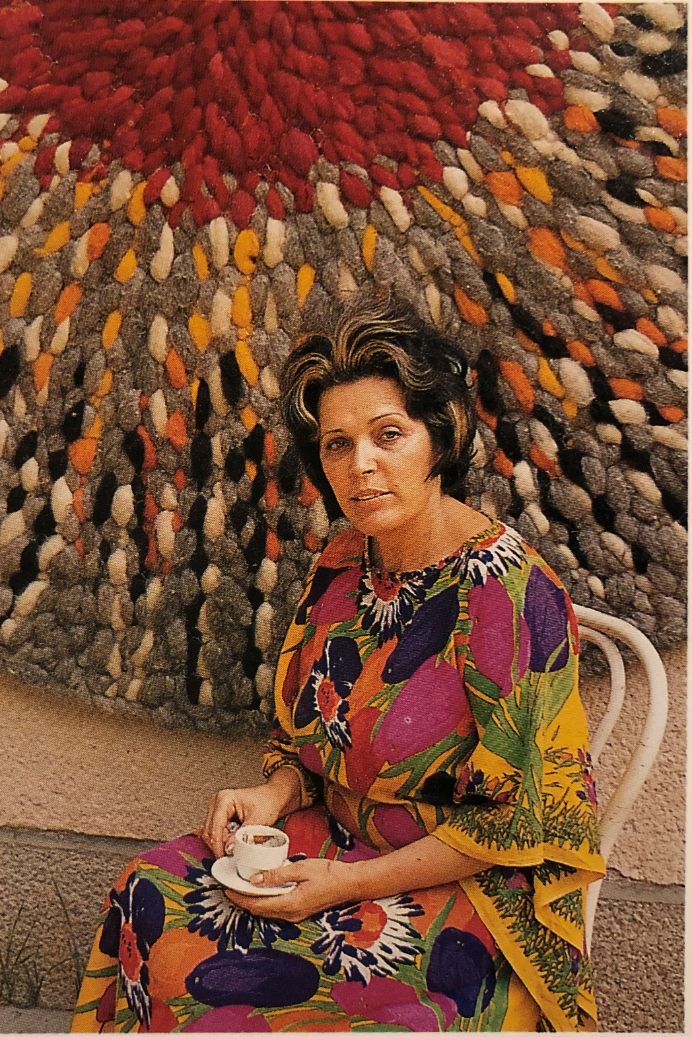 Design Jam continues to be a rewarding creative exchange for the Mirvac Design team, where we come together to learn, celebrate and find inspiration drawn from different perspectives and innovations in design.
One recent session which both inspired and touched us was a presentation by Slavica Ruzdic, Senior Draftsperson with Mirvac Design, who shared the career story of Gordana Glid – her mother - and an incredible force in textile artistry.
Beginning her design career at the relatively mature age of 35 in Belgrade – a career which spanned over almost 50 years - Gordana's work was the subject of many public exhibits, awards, accolades and admirers, including President Tito of the former Yugoslavia.
A largely self – taught textile artist, her creations ranged from large scale tapestries, delicate interior wall hangings, and the production of intricate fabrics used to make fashion garments, in addition to rugs and art pieces. Most often bursting with vibrant colours using hand-made dyes drawn from earth and plant, and at times leaning to subdued monochrome, her work was always characterised by a sense of fusion and contrast with traditional methods and modern design.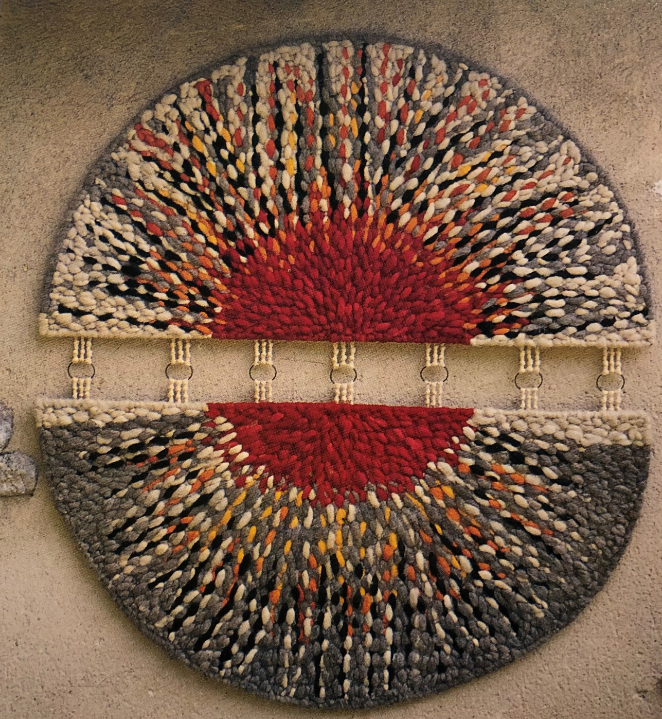 With the purpose and focus of a gifted artisan, Gordana's unique creations would always begin with meticulous preparation to ideate a compelling design. Of equal importance was the sourcing and selection of hand spun, raw wool, which she would often combine with finer, machine processed threads to provide a variety of textures and layers. The process of interlocking yarns would deliver both complexity and tactility to her designs.
Resisting the draw of modern technology, Gordana would establish a unique threading sequence to hand weave on a traditional loom, she would instinctively work the wool, plying thread with her hands over many hours, and in the case of some of her larger scale pieces, many weeks, such as the mesmerising "Cosmic Rays".
By the time she retired at the age of 84, Gordana had cultivated a reputation as a recognised artist, with her works still alive in the wardrobes and on the walls of homes and galleries in Yugoslavia and Australia.
Her creative inspiration and talent also lives on in her children, now with highly regarded design careers of their own – both of Slavica's brothers are celebrated artists. Daniel Glid is a celebrated painter, and brother Gabriel a renowned sculptor, both still residing in their mother's home town of Belgrade.